and Domestic Wastewater Treatment Systems in mobile containers. Small sewage treatment plants, non electric wastewater treatment plants by ClearFox® EN 12566-3 and septic tank upgrades produced by PPU Umwelttechnik GmbH and distributed by partners worldwide.
Are you looking for a tough sewage treatment plant that has been developed using latest technologcal advancements?
That has the lowest energy consumption of any other model available on the market?
That is plug & play and made in Germany?
And, that can be shipped to any destination worldwide
Need more Information? Please contact us.
Do you have a question or want more information about a sewage treatment plant? We are happy to develop a suitable solution for your specific requirements.
Tel.: 49 (0) 921-150 63 990
These mobile sewag treatment plants are completely pre-assembled systems that can be extended as required with the necessary modules.
Complete wastewater treatment process within the container
Continuous and trouble free operation
Fast installation
A portable and mobile solution for temporary wastewater treatment applications
Sewage treatment plant containers are durable, versatile solutions and can even be installed with certain site restrictions such as limited space. The aerobic treatment process of our packaged systems provides rapid breakdown of all organic pollutants.
The improved process technology and enhanced cleaning performance of our small sewage treatment plants for private households meets higher approval rates among local authorities. ClearFox® nature is a small sewage treatment plant with zero power consumption.
Simple installation
Economic operation
Need more Information? Please contact us.
Do you have a question or want more information about a sewage treatment plant? We are happy to develop a suitable solution for your specific requirement.
Tel.: +49 (0) 921-150 63 990
Our service for you:
Final assembly
Commissioning
Introduction and training for the operator or his staff
Service agreement
Maintenance work and repairs
Sewage treatment plants for leasing or for rent are gaining popularity.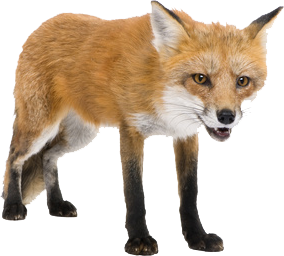 ClearFox® nature is a small sewage purification plant pre-assembled at the factory and tested according to the European standard 12566-3. The connection size ranges from 1 to 16 residents.
The water from the outlet can seep away, be directed into an outlet channel or be returned for raw water treatment. When there is sufficient incline, the plant can operate without electricity.
ClearFox® nature is a new generation of small  scale sewage treatmant plants. Our long term experience with cascaded bio filter plants led us to adapt the technology to develop the Aquaplast®, a high quality tank system. We then developed a high quality, durable sewage treatment system for small scale sewage treatment, without mechanical parts prone to wear and tear.
Where there is sufficient incline, this small sewage treatment plant operates without electricity. With an integrated mini-pump, the clear outlet can also be lifted. Due to its simple structure and the biofilm technology used, the small sewage treatment plant is ideal for remote and decentralised operation.
ClearFox® nature – a small scale non electric sewage purification plant
A unique wastewater treatment solution
Attractive low cost operational expenses relative to any other system
SBR | Fixed-bed | Precipitation filters – modular treatment systems
Simple retrofitting and extensions of existing sewage treatment plants
Small sewage treatment plants that offer long term economical operation
Mobile plug and play containerised modular sewage treatment plant
A 300m3/day ClearFox containerised wastewater treatment plant has been successfully commissioned for Le Meridien Hotels. The system was manufactured in Germany and shipped to Mauritius following factory acceptance tests by…
Come and visit us at the worlds leading trade fair for water, sewage, waste and raw materials management IFAT, Hall A3, Stand 325 IFAT postponed – new date from 7-11…
One of our recent containerized, modular, industrial wastewater treatment systems being dispatched today to Saudi Arabia. The system comprises mechanical pretreatment, physical and chemical treatment [DAF], ozone, ion exchange, filtration…
SBR sewage treatment plants as complete plants for up to 10 people
Small sewage treatment plants in modular construction. Highest individual weight 115 kg. No crane required on the building site required. The plants convince due to their simple and quick assembly. Operation is fully automatic. Due to an integrated energy saving mode, the sewage treatment plant adapts to the actual sewage volume, thereby saving energy.
The plants work with the proven SBR principle with clog-free airlift-pumps.