PET
PET recycling is a rapidly growing sector, and the recycling process generates significant amounts of wastewater that contains a range of pollutants than must be cleaned and removed before the treated effluent is reused or discharged into the environment or sewer. The pollutants generated from the washing process can vary depending on where the PET was stored, and from what the PET packaging was used for. ClearFox have a range of modular solution for cleaning PET recycling wastewater and managing the separated pollutants and sludge. We provide complete turnkey solutions for flowrates between 1m3/hr to 400m3/hr.
Wastewater generated from PET and other plastic recycling facilities is a growing issue doe to increased development of recycling centres all over the world. PET is a very popular choice for food and beverage packaging due to the benefits its provides to manufacturers and consumers.
While the sector is constantly striving to reduce its water consumption, a significant amount of water is needed in the washing and recycling process. By implementing a cost effective, efficient wastewater treatment and recycling system from ClearFox, the wastewater generated from PET recycling can be cleaned, with the pollutants degraded and separated. This allows the water to be reused in the process, allowing cost savings for the operator, and a mor environmentally  sustainable business model.
Environmental compliance with any discharge standards can be achieved with our modular PET recyeling wastewater treatment solutions. With reuse also possible with additional treatment steps.
Our PET recycling wastewater treatment and recycling solutions have the following advantages:
Modular, expandable
Compact footprint
Odour free
Insulated for silent operation
Low chamical usage
Ability to handle fluctuating flows and loads
Automatic operation
Low CAPEX
Low OPEX
Capacity from 10 – 5000m3/day
Advanced technology
CE marked
Designed and manufactured in Germany at our manufacturing facility to strict quality standards
Containerized, so no site works or construction needed
Rapid setup onsite
Can be relocated in future
The main challenges for PET recycling facility operators relate to environmental sustainability, and also the variable nature of the wastewater produced.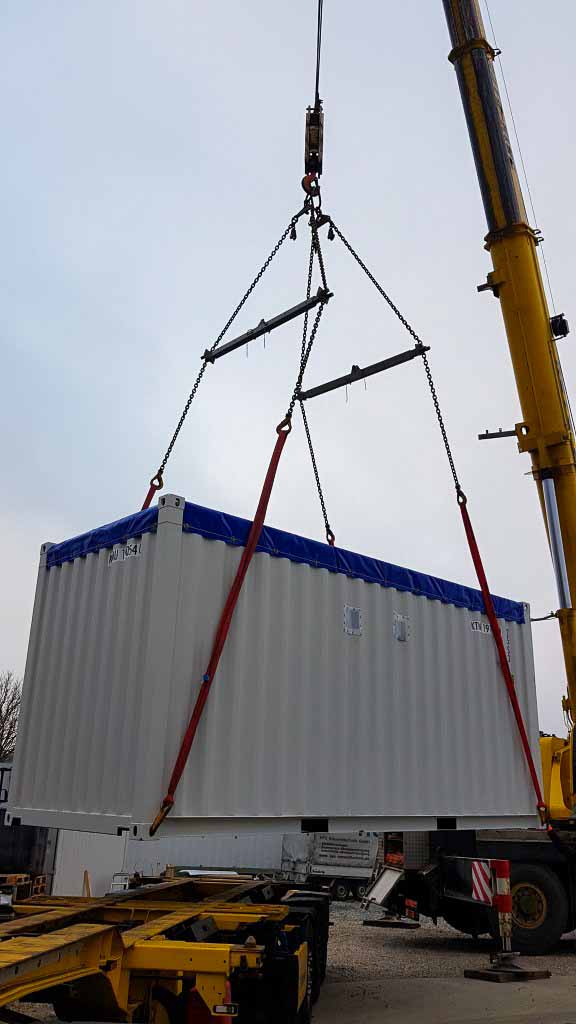 Environmental sustainability is important, because water is a valuable and often expensive resource, so reduced demand for water makes the overall PET recycling process more environmentally friendy which is an important  factor  where an operator is concerned about corporate social responsibility. So the reuse and recycling of washwater and other process waters makes financial sense in addition to allowing for sustainable business development.
Also, PET recycling facilities operate under strict environmental regulations. The washwater and industrial process water can be very highly polluted with a range of contaminants which is dependent on the sector the PET being recycled is sourced from. This polluted industrial wastewater must be cleaned prior to release into he environment or discharged into a public sewer. The treated effluent may also be used for reuse in the washing process.
In order to treat and clean this wastewater to a suitable standard with minimal operational costs, suitable process technologies must be selected.
ClearFox® has a range of specialist solutions for the PET recycling sector for ceaning the process and washwater. with process guarantees and low operation costs are developed and ma. Our tried and tested solutions are already implements across the industrial sector in countries around the world. Standard solutions comprise physical, chemical biological and oxidation process steps. These combined steps allow complete pollutant removal and degradation, even for persistent, inert and hard to degrade substances that can be present in PET recycling wastewater.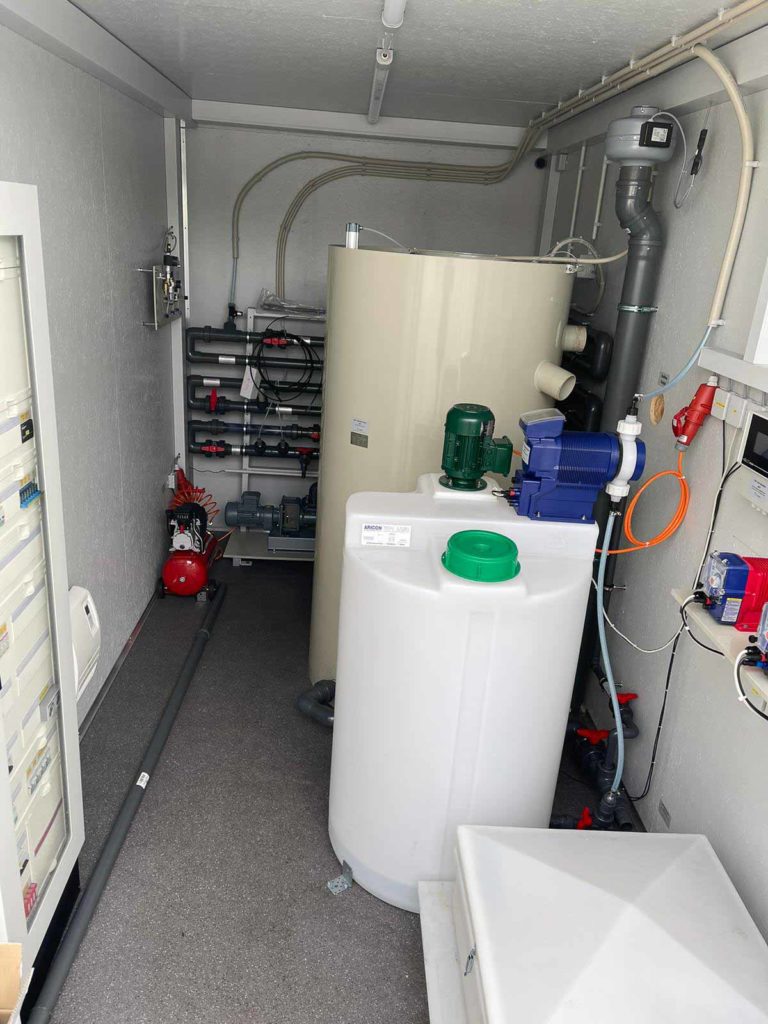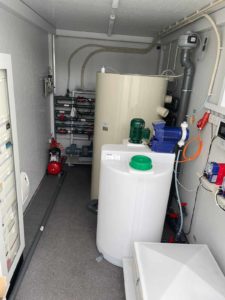 ClearFox® PET recycling wastewater treatment solutions are modular and expandable, and generally comprise a mixture of the following process technologies:
By implementing these process steps we can completely remove any COD, BOD, TSS, oil and other pollutants from the wastewater. This allows for dischargfe to a sewer or to the environment in compliance with discharge licenses and consents, or it permits reuse of the wastewater as process water.
We produce all process steps in-house, we have reference projects globally, and we provide high quality, reliable solutions for all of our customers worldwide.