Customers: different kinds/various, private homes touristic sites, club/union house  or sports facilities, holiday homes and businesses/ business enterprises
Country: Germany, France, Ireland, Austria, Switzerland, Italy,  Eastern Europe, Middle East etc
Year: 2011 -now
Application:
The ClearFox nature doesn't only handle the sewage which occurs in single-family houses or multi-family houses with normal usage, it can also be used in situations where the wastewater volume varies.
The restriction valve against overload or underload makes the clearfox nature rather impervious – the feeding  of the bioreactor happens hydraulically completely constant
Maintenance of a ClearFox nature sewage treatment plant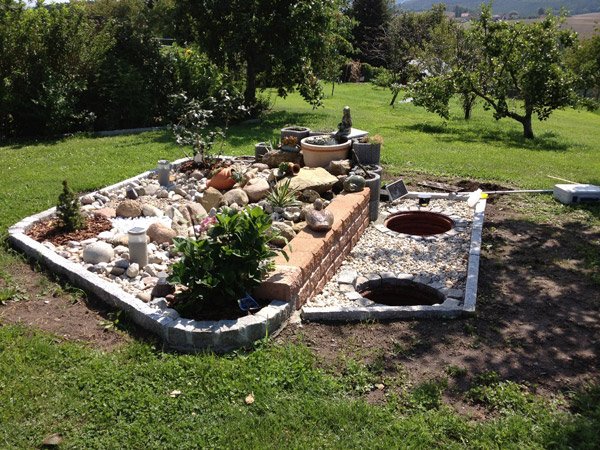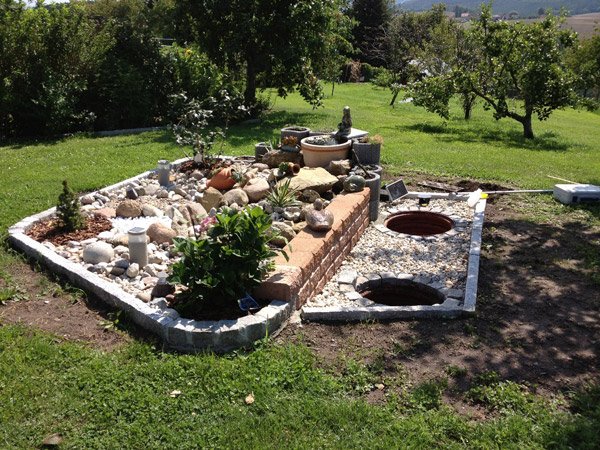 This picture was made during maintence where samples were taken and the functionality of the plant was tested
the sewage treatment plant without power supply needs maintenance once a year in order to prove the effluent quality by external laboraties.
What are the advantages for clearfox nature customers?
The biomaterial is forever, no need for any exchange like other "filters", can be recycled, as it is fully made of plastic
Constantly cheap operation since it doesn't need power, if there is enough gravity
The ClearFox nature almost disappears odour and soundless within the smallest area.
No heavy lifting device is needed, due to the pit-tested polyethylene container with stainless steel reinforcement inside, totally weight less than 170kg.
Service of PPU Umwelttechnik GmbH
We – and our partners onsite – offer any imaginable help to assist you with the realisation of your plant free of charge.
For example
Provision of all required documents
Help with offices and councils
Advice on technical and wastewaster treatment questions, like leak/leakage tests, percolation or even bore logs.
Suggestions on different installation options or situations
Sharing knowlegde of reliable installation partners in your region
Arranging contacts to trained maintenance companies
We will do our utmost to support you in those points. However it should be noted that all our sales partners have these services in their portfolio.

Don't shy away from talking to us. We're happy to assist you with any question you might have.
From installation to completion
Make contact with us!
We'll gladly develop an individual offer together with you Go through the requirements together with us.